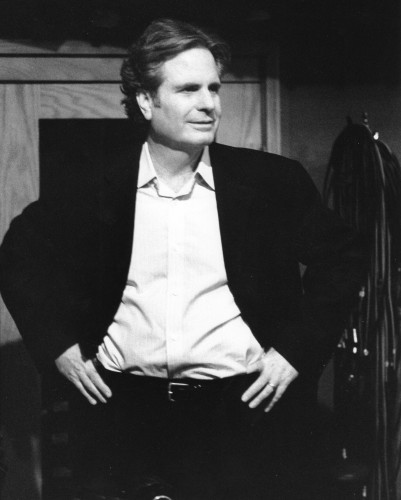 Dan Foliart's music has been indelibly etched on the landscape of network television. In 2014, Dan found himself working with his personal dream team of Matt Williams and David McFadzean, creators of Roseanne and Home Improvement, on George Lopez's ten-episode comedy, Saint George that aired on the FX network.
Included among Dan's recent projects were ABC Family's successful series, The Secret Life of the American Teenager, which featured Molly Ringwald and introduced Shailene Woodley. The composer of the underscore and theme song, Dan brought his unique touch to Brenda Hampton's coming of age series on the heels of an 11-year run on 7th Heaven, which made it television's longest running family drama.
Of the 50-plus series he has composed for, many continue to air both in syndication and internationally. Beginning at Paramount Studios, with then partner, Howard Pearl, Foliart started a ten-year run that included such favorites as Happy Days, Laverne and Shirley, Angie, Bosom Buddies, Joanie Loves Chachi, and cable's first series, Brothers. Other series that he has composed for include Beverly Hills 90210, 9 to 5, Guns of Paradise, Island Son, Carol and Company, Soul Man, Burke's Law, Malibu Shores and 8 Simple Rules.
Growing up in Oklahoma City, he was proud to have his symphonic work, Oklahoma Trilogy performed as part of the state's centennial celebration of the run of '89 and then reprised as part of the centennial statehood festivities in 2007. While enrolled at Amherst College where he received his BA degree, he had the opportunity to write the song score for GD Spradlin's film The Only Way Home, filmed entirely in Oklahoma. The songs were co-written with celebrated Nashville songwriter Tom Shapiro, with whom he penned over 100 more.
Last fall, he and Arthur Hamilton were featured in the opening reception of the annual Festival of Books in Washington, D.C. It was held in the great hall of the Library of Congress where a local elementary school choir joined them on stage as they performed, Read All About it, a song that encourages children to read books.
As an artist and producer, he completed a five-year labor of love, an album of calypso songs, Back to the Island with legendary Bahamian artist Count Bernadino, whom he met in 1966. Two years ago he performed his television themes at ASCAP's prestigious, We Write the Songs. Along with Emmy nominations, Dan has garnered 33 ASCAP Film and Television Awards, largely due to two other long running series, Home Improvement and Roseanne, which also helped Dan be a 16 time winner in the Most Performed Theme category.
Dan lives in La Crescenta, California with his wife, Cheryl, and has two children, Matt and Lauren.